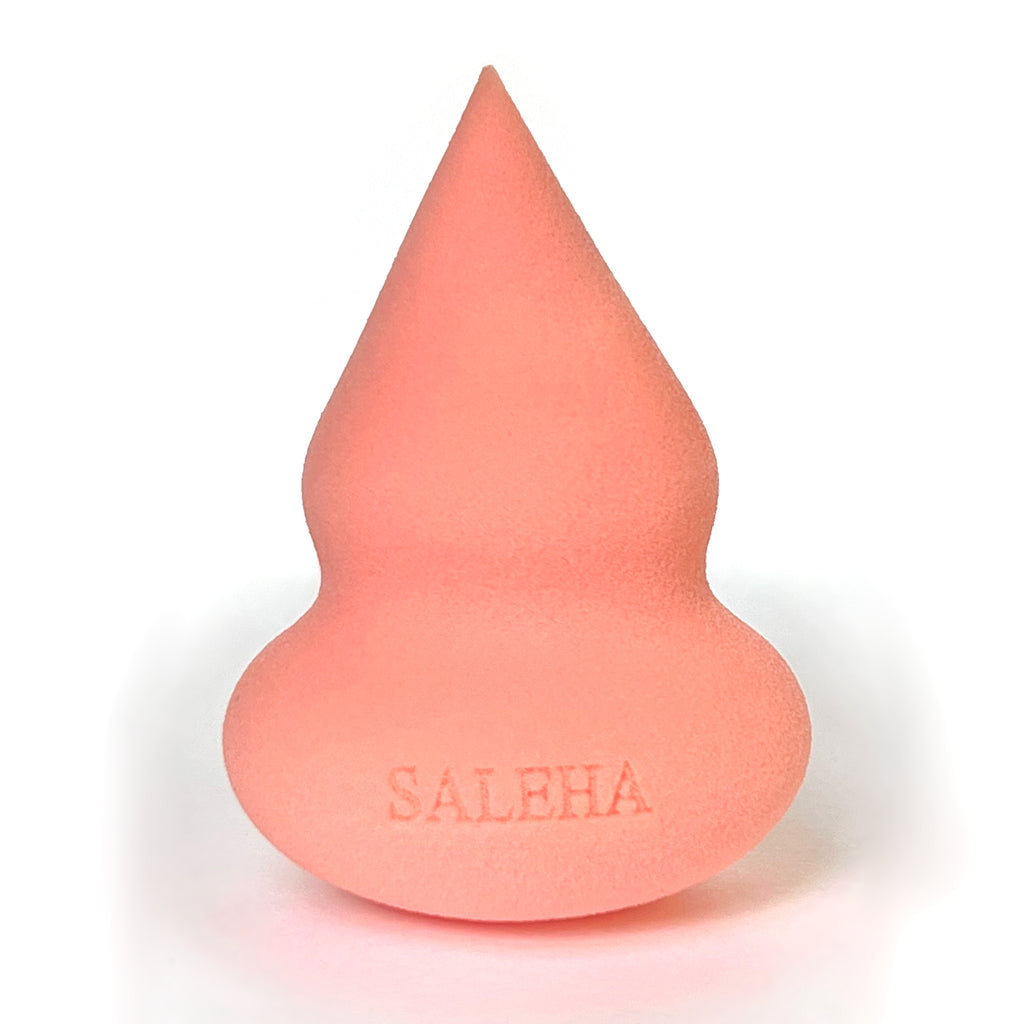 FLAWLESS BEAUTY SPONGE
OUR INNOVATIVE BEAUTY SPONGE WAS DESIGNED TO FLAWLESSLY BLEND OUT LIQUIDS, CREAMS AND POWDERS. THE LARGE BOTTOM BASE BLENDS OUT FOUNDATION PERFECTLY WHILE THE POINTED SIDE CAN BE USED TO BLEND OUT CONCEALER AND HARD TO REACH AREAS. 
OUR SPONGE IS VEGAN AND LATEX-FREE.  FOR BEST RESULTS, SWAP OUT EVERY 3-6 MONTHS.  THIS IS A HYDROPHILLIC SPONGE. 
EXTERNAL USE ONLY.  FOR SENSITIVE SKIN, PLEASE CAREFULLY APPLY IN A SMALL PART OF YOUR SKIN AND STOP USING THE PRODUCT IMMEDIATELY IF IRRITATION OR RASH APPEAR.  PLEASE KEEP AWAY FROM CHILDREN.   
Due to sanitary purposes, we do not accept any returns or exchanges.   Thank you for your understanding with this Return or Exchange Policy.   
ONCE THE ORDER HAS BEEN PROCESSED, IT GETS SHIPPED OUT WITHIN 24-48 HOURS.  FOR ADDITIONAL INFORMATION ABOUT SHIPPING, PLEASE CLICK HERE